Concurrent Engineering
What is concurrent engineering
Concurrent engineering is a method of designing and developing engineering products, in which different departments work on different stages of engineering product development at the same time. If managed well it reduces product development time, time to market and the overall development cost while improving the final product quality.



This streamlined approach towards an engineering product forces several teams such as product designers, manufacturing engineers, marketing team members, purchasing, product support, finance etc within the organisation work simultaneously to develop a new product.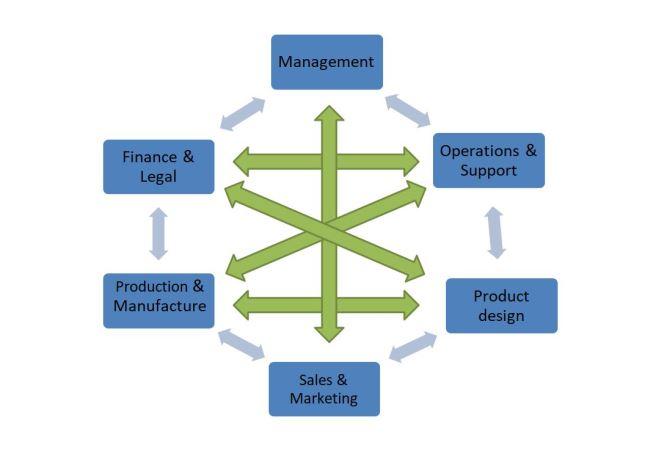 For instance, while engineering product designers design the product, the sales team can start working on the marketing and the support department can start thinking about the after-sale support. While mechanical designers working on the packaging design to incorporate the PCB being developed by the electrical engineering team, software engineers can start looking at the software code
Concurrent engineering also called integrated product development (IPD) or simultaneous engineering was introduced a few decades ago to eliminate the issues from sequential engineering or so-called "over the wall" process. This systematic approach is intended force all the stakeholders to be involved and consider the full engineering product cycle from concept to after sale support
The popularity of integrated product development has been growing recently thanks to the ever-increasing demand for quality products at affordable prices and reduced time to market.
Although managing a simultaneous engineering process is very challenging, the techniques and practices followed as part of concurrent engineering benefits from several competitive advantages to the company and to the final engineering product.
Advantages of concurrent engineering
It encourages multi-disciplinary collaboration
Reduces product cycle time
Reduces cost
Increases quality by supporting the entire project cycle – enhanced quality
Increases productivity by stopping mistakes in their tracks
It gives you the competitive edge advantage
Disadvantages of concurrent engineering
Complex to manage
Relies on everyone working together hence communication is critical
Room for mistakes are small as it impacts all the departments or discipline ie electrical, mechanical or software